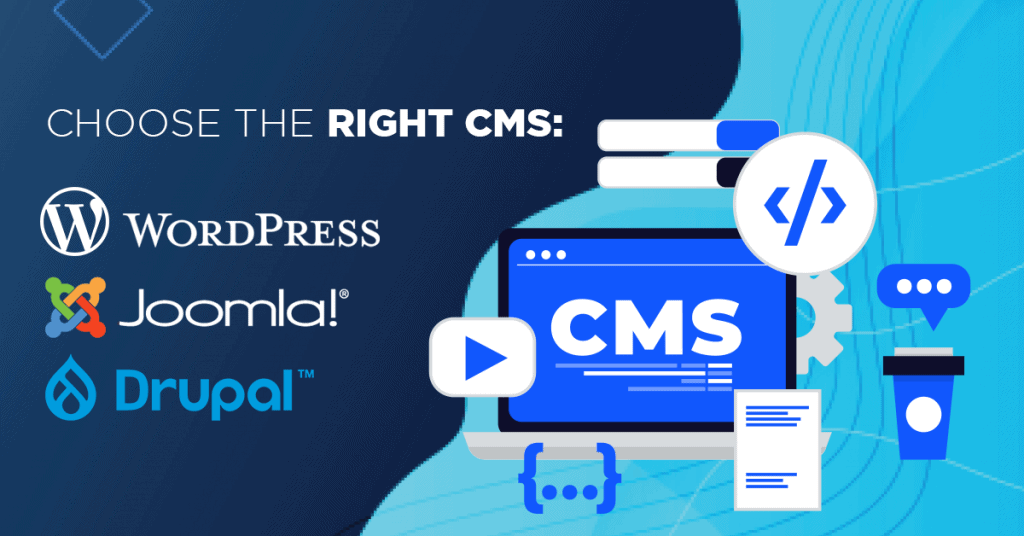 Every developer, programmer or IT enthusiast has a favorite when using open-source CMS (content management system) for their projects. Three of the most trusted and widely-used CMS available today include WordPress, Joomla, and Drupal. When choosing which one to use, it all boils down to functionality and ease of use. In this article, we will compare these three to help you choose the right CMS for your business.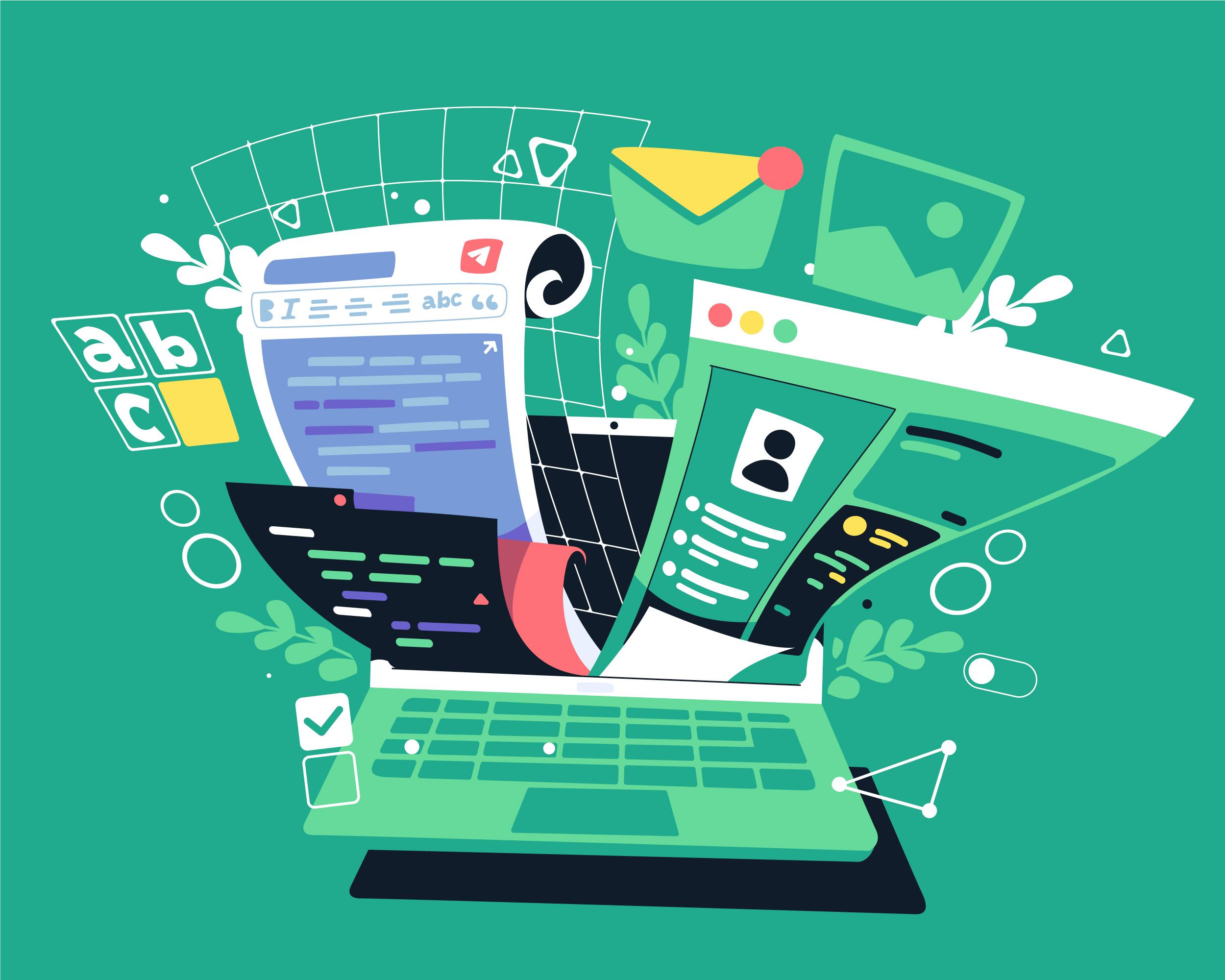 Why Do You Need CMS?
In developing a business website, you need a content management system to publish, manage, organize, and control your content. Now, there are several ways you can use a CMS, depending on the features that it supports. Moreover, you can choose the right CMS to run an online store, send out newsletters, publish a blog, or maintain a large amount of information. Not to mention, you can integrate more advanced functionalities through the use of various plugins and extensions available online.
Top 3 Options to Choose the Right CMS From
There are many CMS frameworks that you can choose from. Thus, it is a good thing that some good folks have done the difficult task of comparing these options to help you choose the right CMS for your business website. Now, let's explore the features of some of the most widely-used CMS today:
Drupal is an open-source CMS platform that you can use for nearly any web application. It is capable of building a site that can handle a lot of data. As such, it is known for its hefty taxonomy and ability to tag, categorize, and organize complex content. Aside from that, they provide free installation and can help you transfer an existing Drupal site if you have one. However, Drupal is code-intensive and inherently patchwork, making it intimidating for beginners.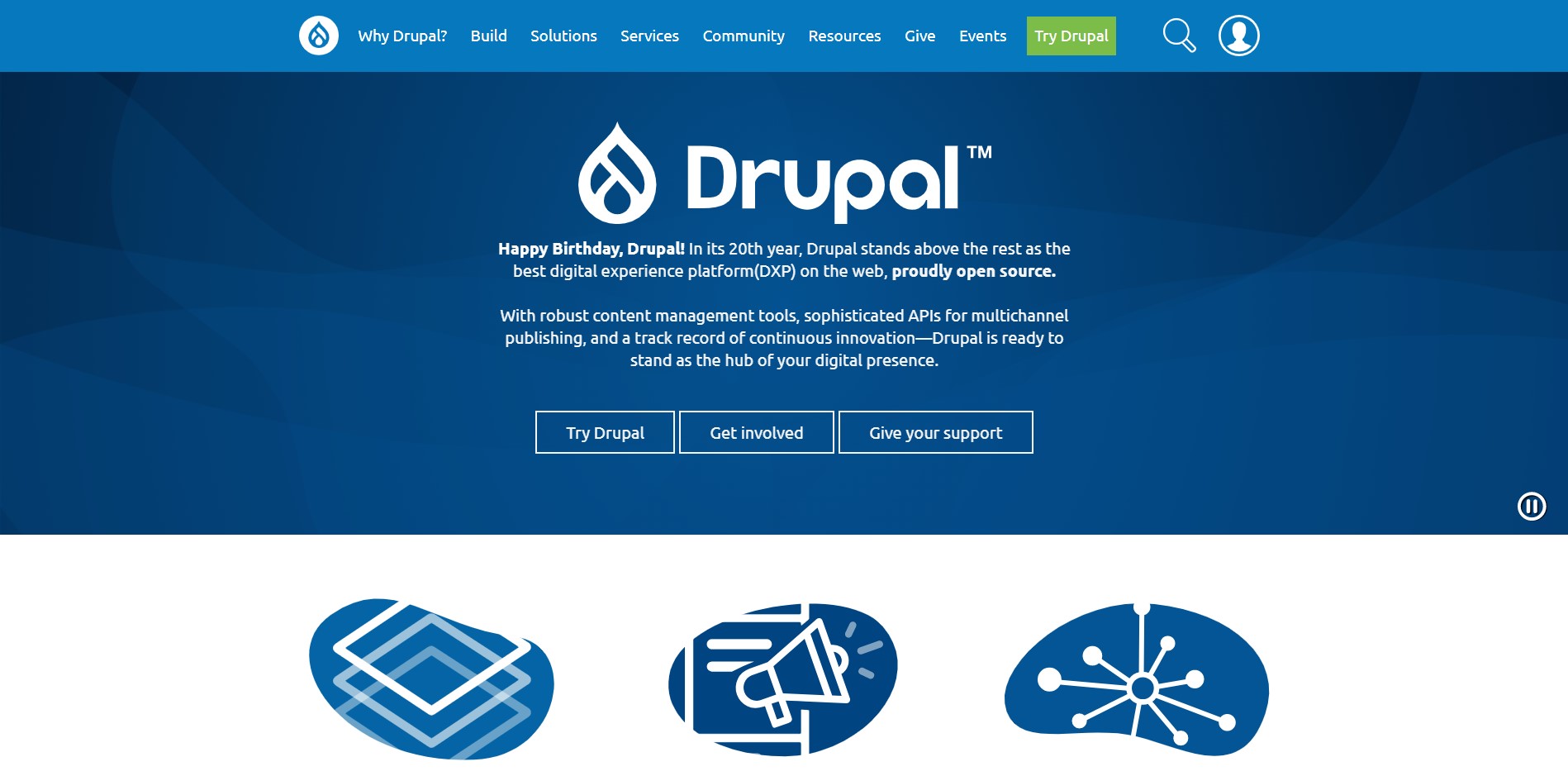 Pros
easy to add content; flexible custom content types
provides different modules (similar to WordPress plugins) you can add to your site
easy user management; has a built-in system for creating new roles and permissions
has huge community support
Cons
not as beginner-friendly; will require a professional Drupal developer
can be challenging to change site appearance or add extras
has heavily customized themes created by developers; can be expensive.
Drupal is a clear trade-off between power and ease of use. Therefore, if budget is an issue, then Drupal might not be the right CMS for you.
Joomla is less complex than Drupal but more complex than WordPress. It is a free, open-source CMS platform that comes with various templates, features, and extensions. Unlike Drupal, Joomla offers a one-click installation and setup, but you will need hosting and a domain name. With a relatively small understanding of Joomla's structure and terminology, you can create reasonably complex websites. Also, it boasts some of the highest quality CMS theme designs available online. Ideally, Joomla works best for developers and experienced site creators, so it may not be the best for those who are just starting.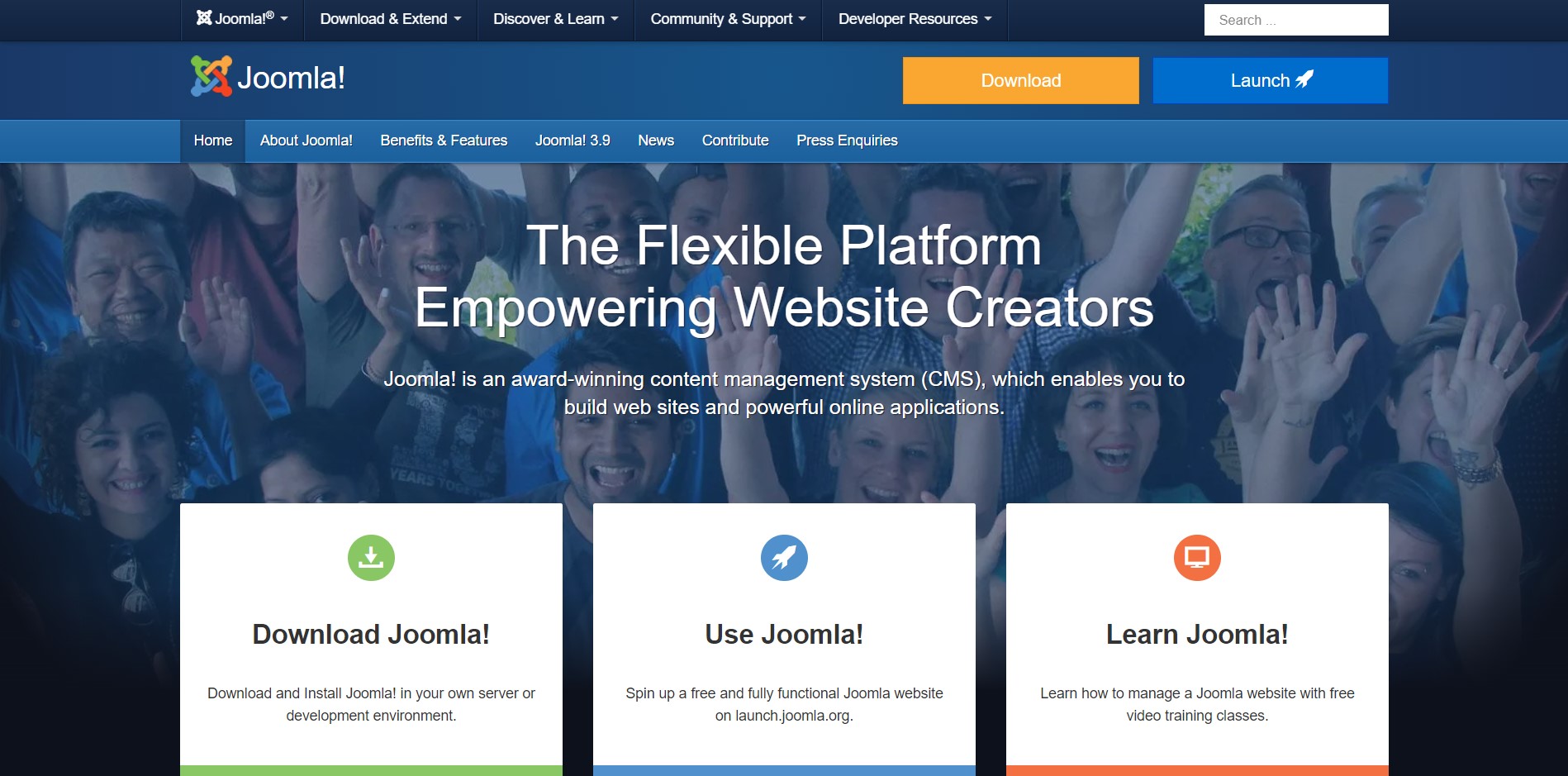 Pros
offers flexibility and plenty of options
can edit content even without touching codes
has excellent templates and extensions available
has huge community support
Cons
can be pretty complex; may require a developer
limited options for additional plugins and extensions
may have compatibility issues with installed extensions and modules
All in all, Joomla can be an attractive alternative to Drupal. However, as you may have noticed, it may share the same shortcomings as Drupal.
WordPress started as an innovative, super easy-to-use blogging platform, making it the number one choice among CMS platforms. Furthermore, the WordPress community has created a user-friendly CMS with an ever-increasing repertoire of themes, plugins, and widgets. Also, it is powerful enough to efficiently build websites to suit any needs and requirements as clients can take over the site management without fuss. Plus, both amateurs and any WordPress web development company can benefit from its excellent community support and tutorials made readily available online. Take note that you will need to host your WordPress site yourself. So, you will still have to find a WordPress hosting provider that suits your site needs.
Pros
has a user-friendly interface and tools
offers flexibility and freedom to build any website
does not require technical coding skills or knowledge in creating web pages
offer thousands of beautiful themes and plugins (paid and free)
well-designed for search engine optimization (SEO)
allows you to download content in XML format; move it quickly to another system
has a huge community support
 Cons
cannot handle complex websites
requires website hosting and domain name
can be daunting to use, especially for beginners, due to its flexibility
Thus, if your website does not require intensive coding and structuring, WordPress would be the right CMS for you.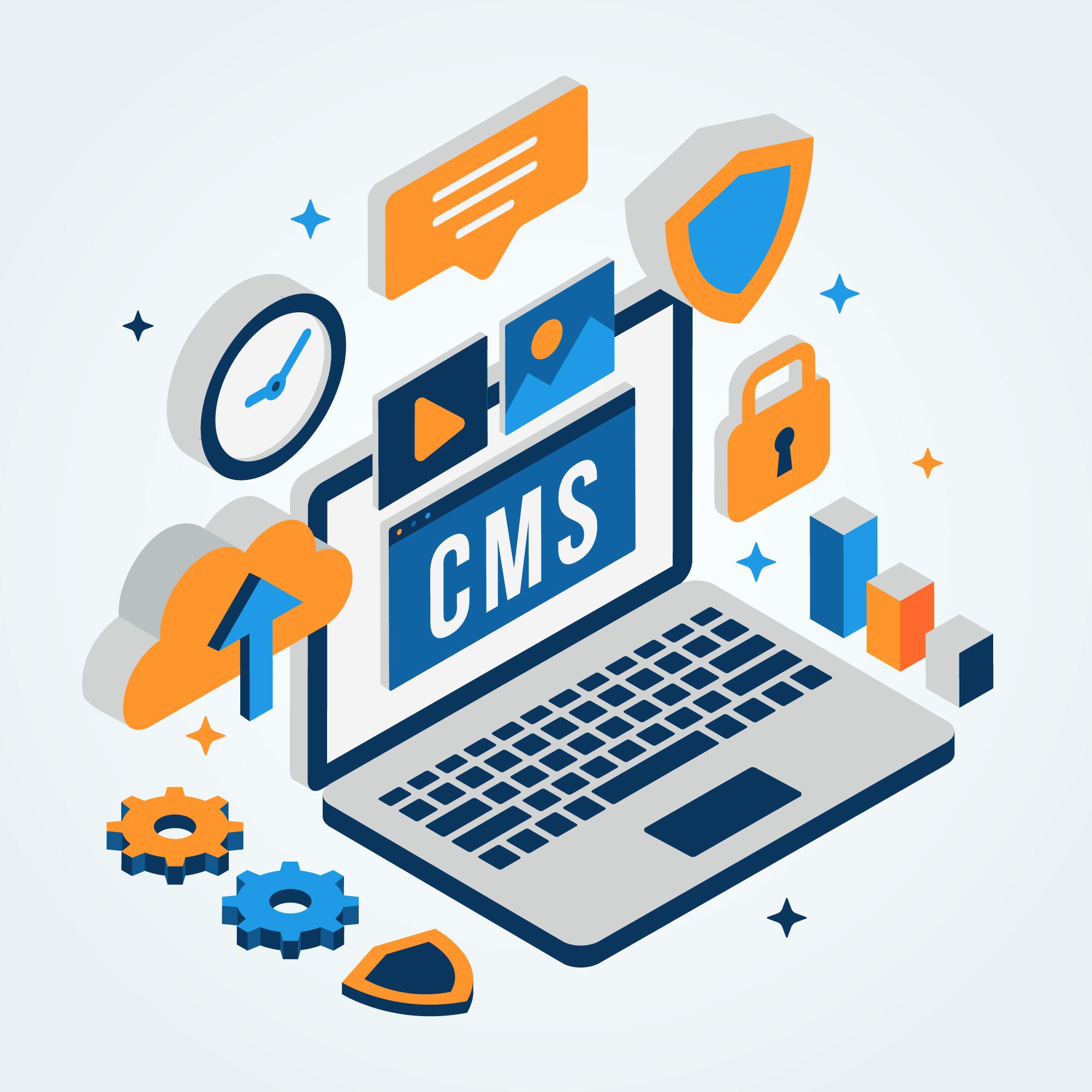 Choose the Right CMS for Your Business Website
Do not be overwhelmed by the pros and cons that we have provided above. Choose the right CMS that can best serve your purpose. Whether it is Drupal, Joomla or WordPress, be sure to choose a CMS that has the tools, features, extensions, plugins, and ready-to-use templates that can help your business grow online.
So, if you are still new in the game and want to work with WordPress, you may need to hire a WordPress developer from the Philippines to help you get started and show you how to do things. So, choose the right CMS and propel your business website journey now!