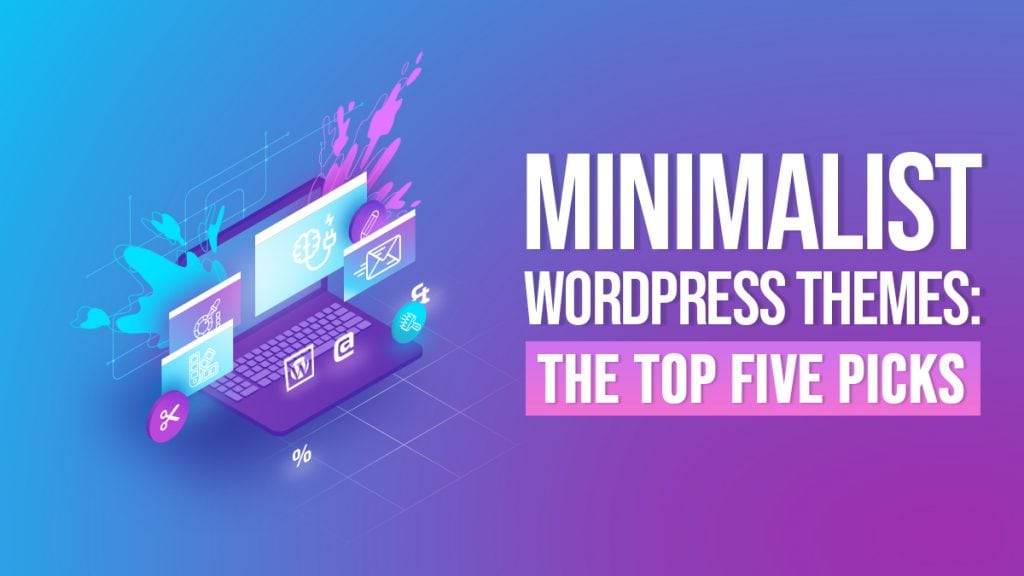 Because WordPress is such a popular Content Management System for building a website, there's a sea of attractive themes to choose from. However, nowadays, website-goers prize minimalism and ease of use. So, businesses should use Minimalist WordPress Themes for their dedicated websites and blogs.
Though 59% of consumers "crave beautiful design," just because some themes are minimalist doesn't mean they're plain. Far from it — some of the best minimalist websites are elegantly designed while following the adage 'less is more.' 
Minimalist themes are simple and use fewer effects. Although they don't have much decoration, they result in a sleek, clean-looking website. Minimalist Web Design is more appealing than busy, cluttered web pages. So with minimalism, site visitors can focus on your content rather than flashy design elements.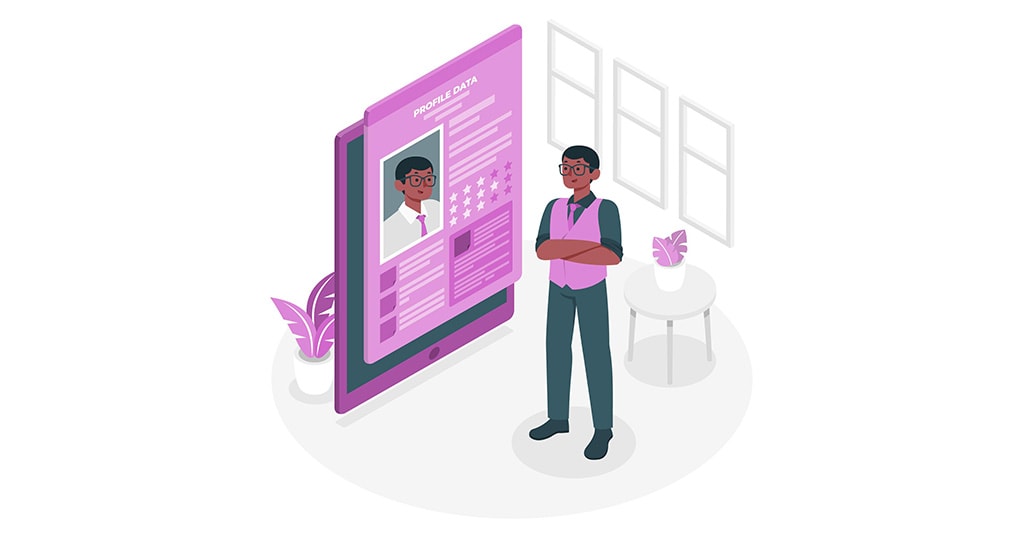 Among its many perks, a minimalist layout can help boost your Website Conversions! Minimalist themes are an excellent choice for creatives, as they don't take any focus from the website content. Instead, your company can have a dedicated site that emphasizes your content and services or products. 
Minimalist WordPress Themes for Your Business Website
The theme you choose will usually depend on your industry or business. In addition, you should also consider whether or not it can support the necessary features for your website. However, companies tend to lay out critical requirements during the Web Design process. 
A minimalist site can, of course, have extensive functionality while staying simple. So, Web Designers must ensure that the pages contain critical elements like headers or footers. But, for instance, Social Media feeds, detailed animations, and complex page sliders aren't usually part of a minimalist site.
Instead, Web Designers focus on attractive typography and a restrained yet recognizable color palette. Also, functionality is meant to draw visitors' attention to your website content.
Fortunately, many themes have demo websites you can test out. As a result, website owners can get a better idea of how the final product might look. So, we've compiled a list of the top picks for minimalist Website Design.
The Top 5 Best Minimalist WordPress Themes
Arnold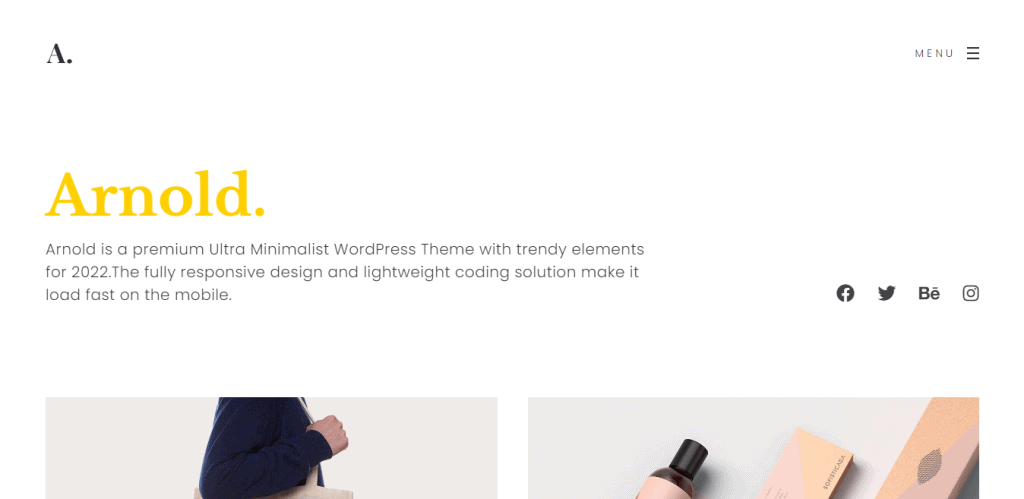 Source: ThemeForest.
Arnold is compatible with WooCommerce and focuses on imagery. So, if you're a business that sells products, then you're in luck. Arnold supports heavy visual media formats like images, videos, and animations. So, eCommerce sites and product catalogs will flourish with Arnold!
Arnold features a drag-and-drop builder, making it easy for anyone to create pages. Posts are flexible, with over seven options to choose from. In addition to helping your business showcase its products through image galleries, the theme also features a multilanguage plugin.
Additionally, Arnold supports Google Fonts, so you can choose the perfect typography for your site. This theme also offers half a year of support.
Kalium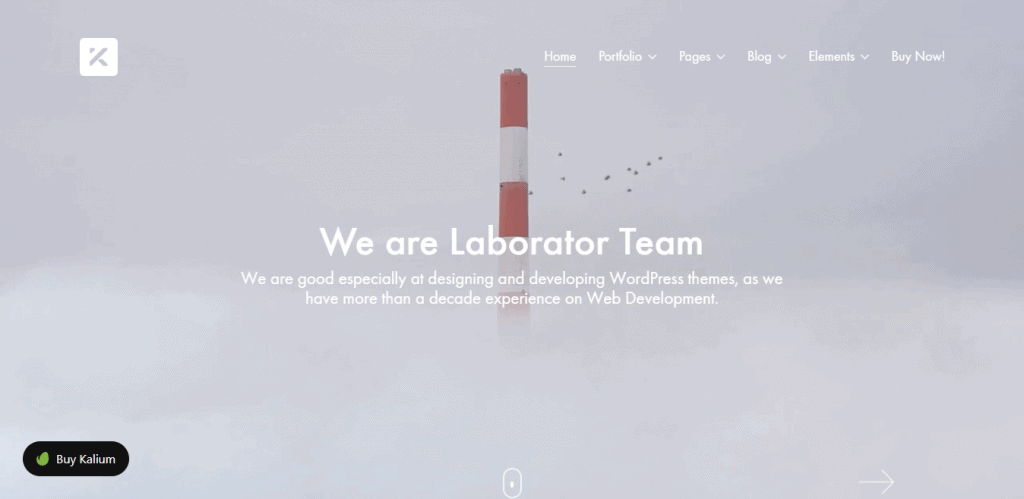 Source: ThemeForest.
Like Arnold, Kalium has a multilanguage plugin. However, this Minimalistic WordPress Theme is geared toward portfolios and blog content. While you can create galleries and slideshows, the theme can also focus on your written work.
At the moment, Kalium has plenty of distinctive demo templates. In addition, you have a rich pool of blog and portfolio layouts to choose from. The theme also offers better slider flexibility via the Slider Revolution plugin. Also, the WPBakery Page Builder can create layouts that meet your design requirements.
Web Designers can even edit transitions or animations, so a business' branding shines through even more. This can be further enhanced with Google Fonts.
Proton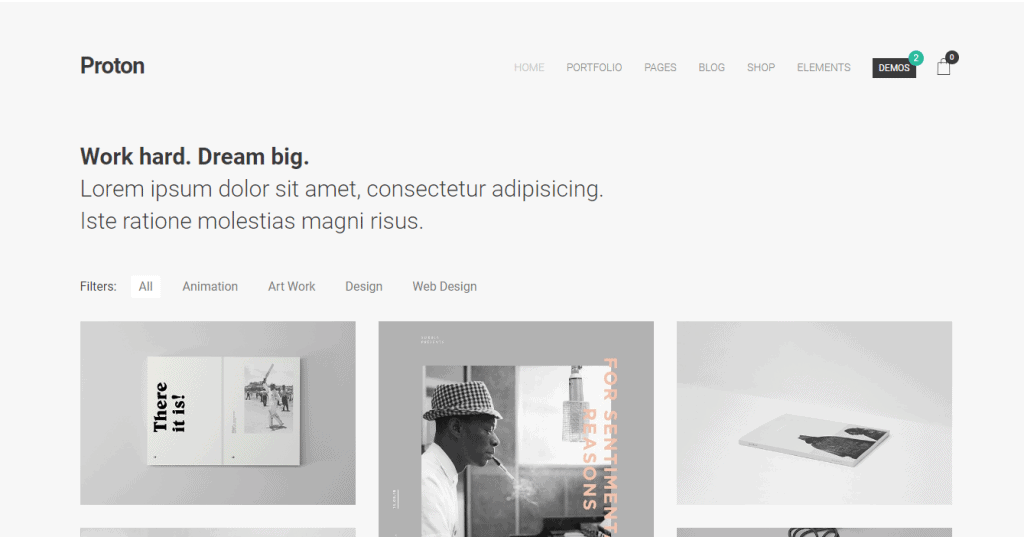 Source: ThemeForest.
Proton is another excellent minimalist theme for showing off your content. With Proton, building a business site is made easy with various portfolio layouts, blog pages, and headers. This theme is perfect for creating an online shop!
Additionally, the theme features the WPBakery plugin. Proton's color schemes are aesthetically pleasing and will work with whatever layout your business requires. Another excellent addition to your layout is the subdued yet high-quality scrolling and animations.
The great thing about Proton is that its design is so minimalist that you can set up your website in minutes!
Remake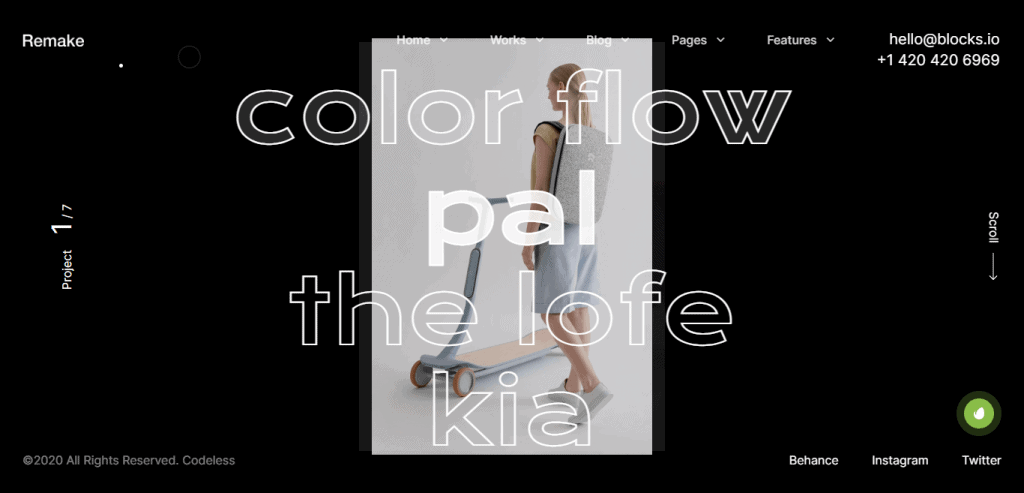 Source: ThemeForest.
Remake is perfect for both freelancers and agencies, as it features eye-catching online portfolios. You can even modify the theme layouts to your liking. So with this flexible and Minimalist WordPress Theme, you can create a blog or sell products. 
Not only that, but Remake is compatible with the following plugins:
Slider Revolution;

WPBakery Page Builder;

Layer Slider; and

Cowidgets.
Website Designers can take advantage of MailChimp integration. Also, when it comes to layout, your WordPress Site can benefit from a drag-and-drop editor, smooth animations, and a hero slider. Lastly, Remake provides support, including theme tutorials and demos.
Uniq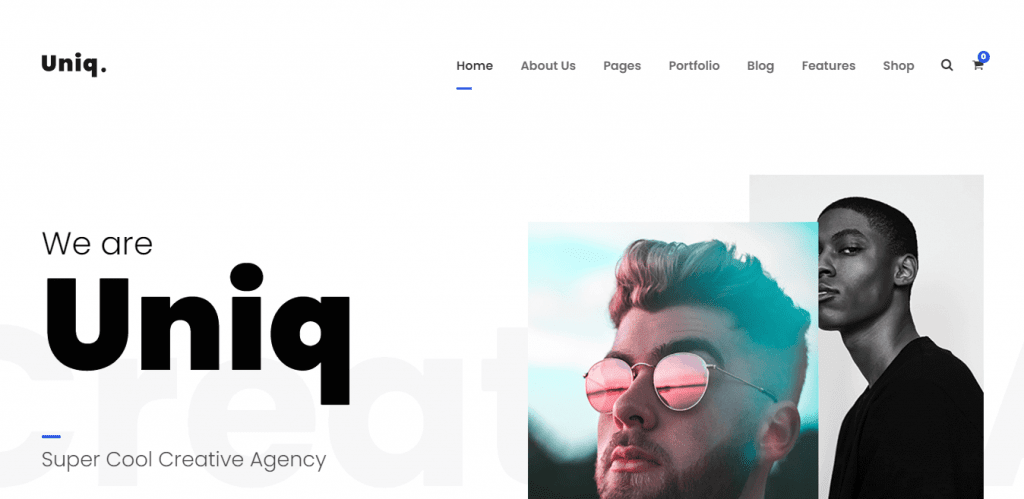 Source: ThemeForest.
With 19 headers, 14 blog layouts, and 9 portfolio layouts, Uniq is perfect for creating a unique minimalist site for your business. In addition, the theme is compatible with Slider Revolution and lets Website Designers add as many sidebars as they like.
Uniq also has a GoodLayers drag-and-drop page builder built into the theme. Thus, it's much easier to create a distinct page layout that only your business can have. In addition, the theme is optimized for search engines.
Uniq's color schemes lean toward monochrome palettes, adding to the minimalist design.


Final Thoughts
Minimalist website themes can seem boring on the surface, but their subtle design has various advantages. Firstly, they ensure that the focus goes to your content and what you can offer visitors rather than your excellent design skills. Still, attractive Web Design goes a long way, and with the help of Minimalist WordPress Themes, you can draw attention to your business.
Though you may have to limit your design features, that doesn't mean you have limited choices for building the perfect website. Many of the themes listed above have a variety of layouts and headers to choose from. In addition, many feature drag-and-drop builders. Some, though not all, even come with premium WordPress Plugins that extend your Web Design functionality.
As a result, website owners can allow their brand to shine through its unique Website Design. If you want to use the best minimalist themes for your dedicated website, a WordPress Development Company in the Philippines can help.