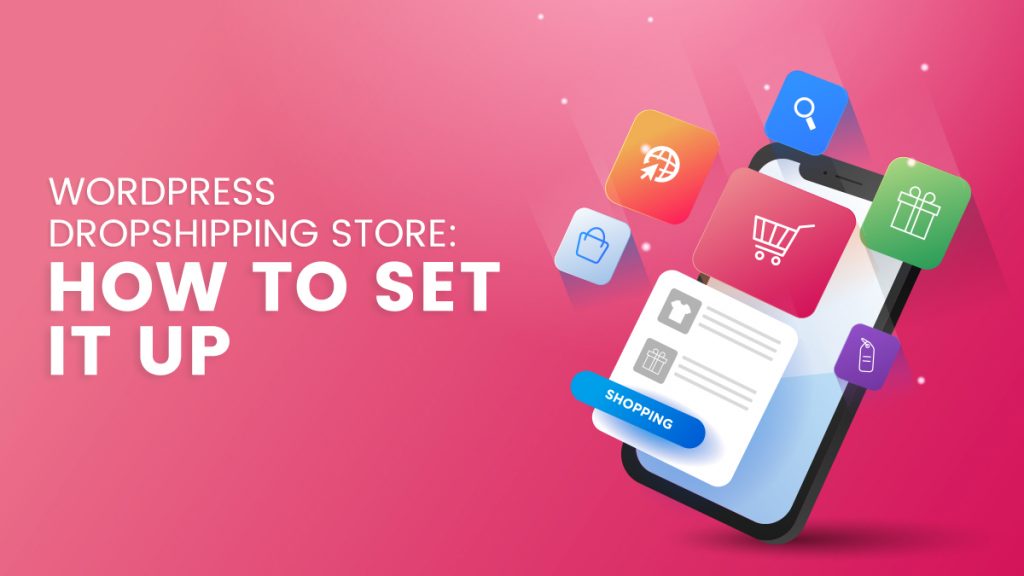 While eCommerce is a prime industry for your business to get into, it's crucial to create a store that stands out from the competition. If you're considering Dropshipping in particular, you're in luck. Here's how to fix up your WordPress Dropshipping Store!
eCommerce is a lucrative industry and is expected to be valued at $7.4 trillion by 2025. Also, it's incredibly vast, so there are plenty of business models your business can tap into. Popular eCommerce business models include Manufacturing, Wholesale, and Direct-to-Consumer. However, one stands out from among the rest — Dropshipping.
eCommerce may have varied business model options, but Dropshipping is excellent if you're planning to set up a digital storefront. Dropshipping happens when businesses sell products online without relying on inventory. Thus, Dropshipping companies don't need to worry about having and maintaining stock. 
Why Use this Business Model Specifically?
One advantage of the Dropshipping approach is that you don't have to use up as many resources as other approaches. Since you don't need a warehouse or the budget, you also cut down on time required to store and send out the products. Additionally, Dropshipping businesses don't even have to handle shipping.
But, an essential part of it is finding product suppliers that you can rely on. WooCommerce is an excellent eCommerce platform that can help you find these suppliers — we'll discuss them in depth later on.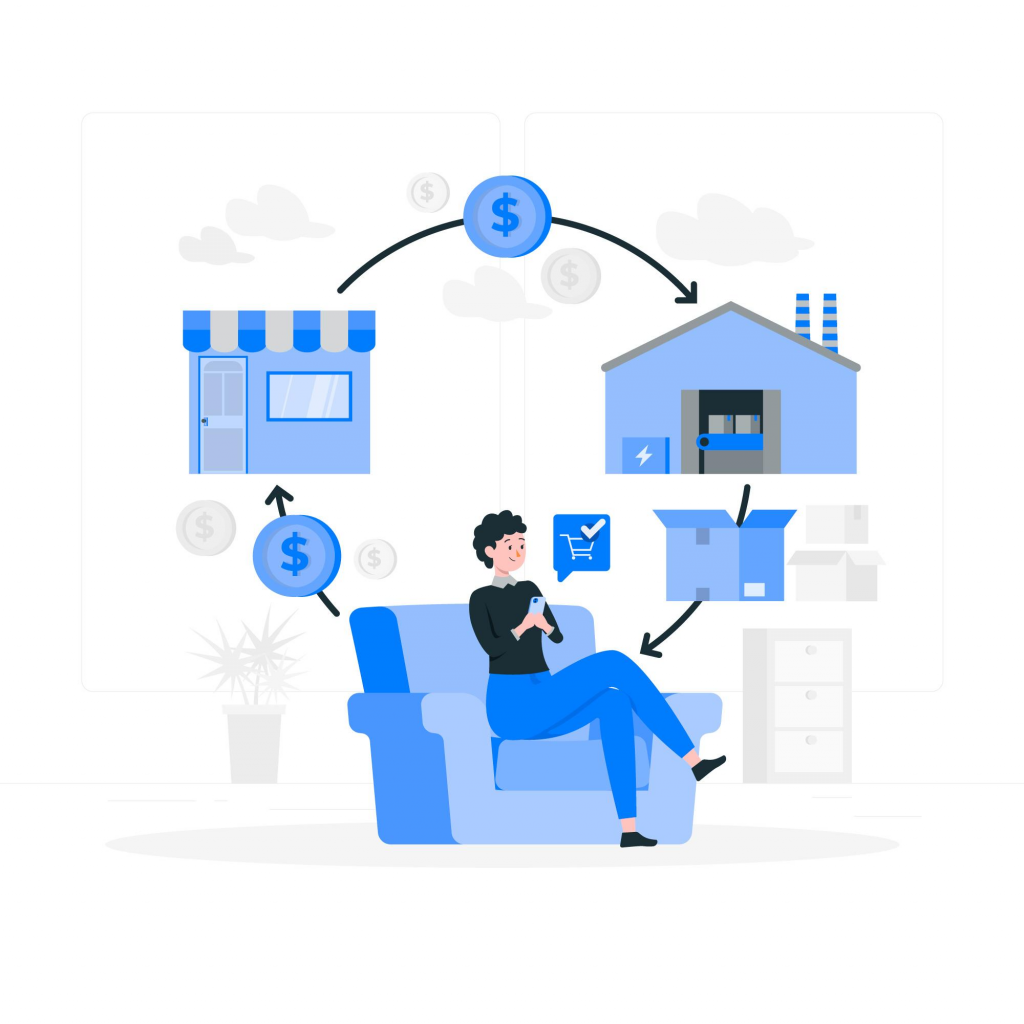 So the primary responsibility of a Dropshipping company is to show off its stock, especially online. Therefore, a digital presence goes hand in hand with Dropshipping so that you can gain many customers for your Dropshipping business online.
How Does Dropshipping Work?
You don't keep stock in Dropshipping but need to fulfill orders. So before you start selling, you should have already set up your WordPress Dropshipping Store so that it's ready to be filled up with the goods you want to sell. So, the actual Dropshipping process goes like this:
First, once a customer makes an order, your business takes it. Then, you send the details to your supplier. Then, as a side note, it's up to either you or your supplier to ship out the order, as per your business agreement.
The supplier will take care of packaging and usually shipping too. But, your business will notify the customer when the product has been shipped out. 
The Benefits of WordPress for Your Dropshipping Business
WordPress gives you more control.

Among

its many features

, the WordPress platform allows you to customize your site and automate your business to your liking. In addition, it has cheap hosting services.

The platform is easy to use.

Regardless of your familiarity with WordPress, you can create a site in no time. WordPress has several tools and features that make it easy for anyone to set up a website. Also, WordPress created the WooCommerce platform to cater specifically to eCommerce businesses. 

Plenty of themes and plugins.

In addition to ease of use, a vast amount of themes and plugins are available on WordPress. Ready-made themes can be customized to suit your business, and the plugins can help extend your site's functionality! You can even talk to WordPress Developers if you want even more personalized themes and plugins.

Offers support.

Because of WordPress' popularity, you can count on assistance if you have any issues. So if you're having trouble with your Dropshipping Store, you can look up how to solve it. Otherwise, you can try talking to a WordPress expert.
How to Use WordPress for Your Dropshipping Store
It's easy to create an eCommerce WordPress Website — even easier if you hire developers who are familiar with the platform. There are various benefits to having a WordPress site for your Dropshipping business. 
WordPress is a popular platform for building a business site, as its themes and plugins cater to nearly every industry. Thus, it can significantly benefit your Dropshipping business. Its WooCommerce platform, in particular, is tailor-made for online shops. Also, it's got a variety of plugins that provide additional eCommerce functionality, perfect for Dropshipping businesses. 
You can build your Dropshipping Store on the platform yourself. But, an experienced WordPress Developer can do so with ease. So first, you'll have to start with a WordPress site with all the trimmings — domain name, hosting, themes, etc.
Then, you'll need to select and install a WooCommerce Plugin, specifically a Dropshipping-compatible one.
How to Set Up a WordPress Dropshipping Store

1. Find Your Dropshipping Business' Niche.
As with every good business, you must find your specialization or niche. This requires a fair amount of research. For instance, it's good practice to find product categories that are in demand. Once you get a thriving (and usually trending) target market, you can start Dropshipping.
Fortunately, Dropshipping is flexible, so if your current niche doesn't work out, you can switch to another one without losing out on money or stock! Still, you must find the best possible niche for your store and search for your desired audience.
2. Choose Your Domain Name and Hosting Provider 
After selecting your niche, you need a domain name and hosting provider. For the domain name, it has to be unique, catchy, and SEO-friendly too. Hosting can cost a bit, but they're your best bet for setting up your website on the Internet. You may not need a physical business location, but your WordPress Dropshipping Site requires a hosting provider. You'll need to select the best hosting package for your needs!
3. Install WordPress and Download the WooCommerce Plugin
WordPress installation is quick, and you can create your account immediately after. As the business owner, you'll manage the Dropshipping website as an admin. 
Once you've logged into the platform, you can download the WooCommerce plugin. WooCommerce enables shopping carts, product and checkout pages, payment gateways, etc. You can tinker with the settings from there.
4. Set Up a Store Theme
The WooCommerce Plugin allows you to access WooCommerce's theme library. But, regardless of which one you choose, you must select one that embodies your branding. Also, your website's look and feel should be inviting to your customers!
5. Get Your Products onto Your Store
You may not need to bring physical products into your warehouse, but you need to add products to your WordPress Dropshipping Site. Thus, you can import products from online selling platforms across the Internet. 
Various eCommerce sites can sell products that fit your niche perfectly. But, adding products from those sites can take time. After all, you must manually set up the product's description, pictures, and other important information. You can count on plugins to help you with that and more.
6. Market Your WordPress Dropshipping Store
Let people know about your Dropshipping business to bring in interested shoppers. Organic search can do so much, so you need the help of Search Engine Optimization. So in connection with your chosen niche, you can promote your store on the Digital Marketing channels of your choice, such as Social Media. After all, your responsibility as a Dropshipping business is to bring in customers.
7. Start Handling Your Orders!
Once you've followed all these steps, you'll get your first orders shortly after. Then, you can send the order details to your supplier. Next, you must fill in the customer information, add their ordered goods, then handle the payment. The supplier can take on the rest from that point. Naturally, remember to provide Customer Support as you manage your store! It reflects well on your business.
WooCommerce Dropshipping Plugins for your WordPress Website
WordPress has several plugins meant for eCommerce, such as PayPal Plugins for accepting payments. However, if you're aiming for eCommerce, your best bet should be the WooCommerce platform. So, here's a list of Dropshipping Plugins you can use: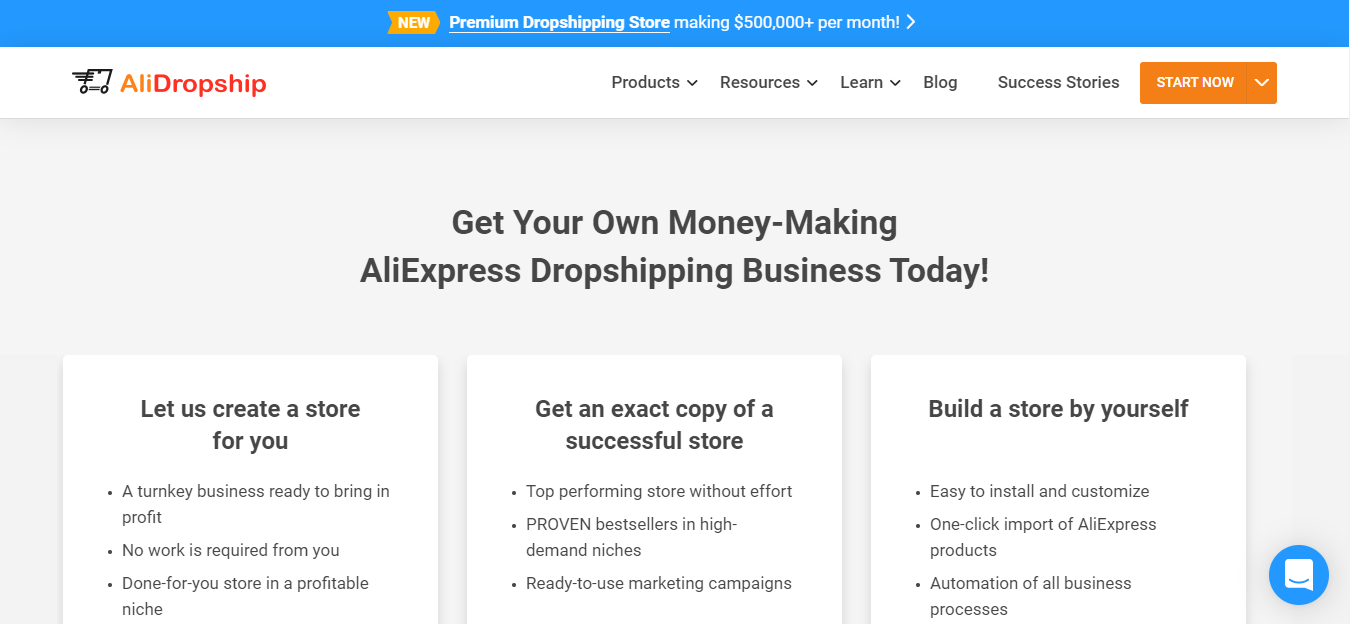 Source: AliDropship Woo.
AliDropship Woo is connected to the AliExpress selling platform, so if your business deals with it, the plugin is perfect for you. It imports goods from AliExpress to your store and processes orders immediately. In addition, it offers pricing automation, automatic data updates, notification emails, etc.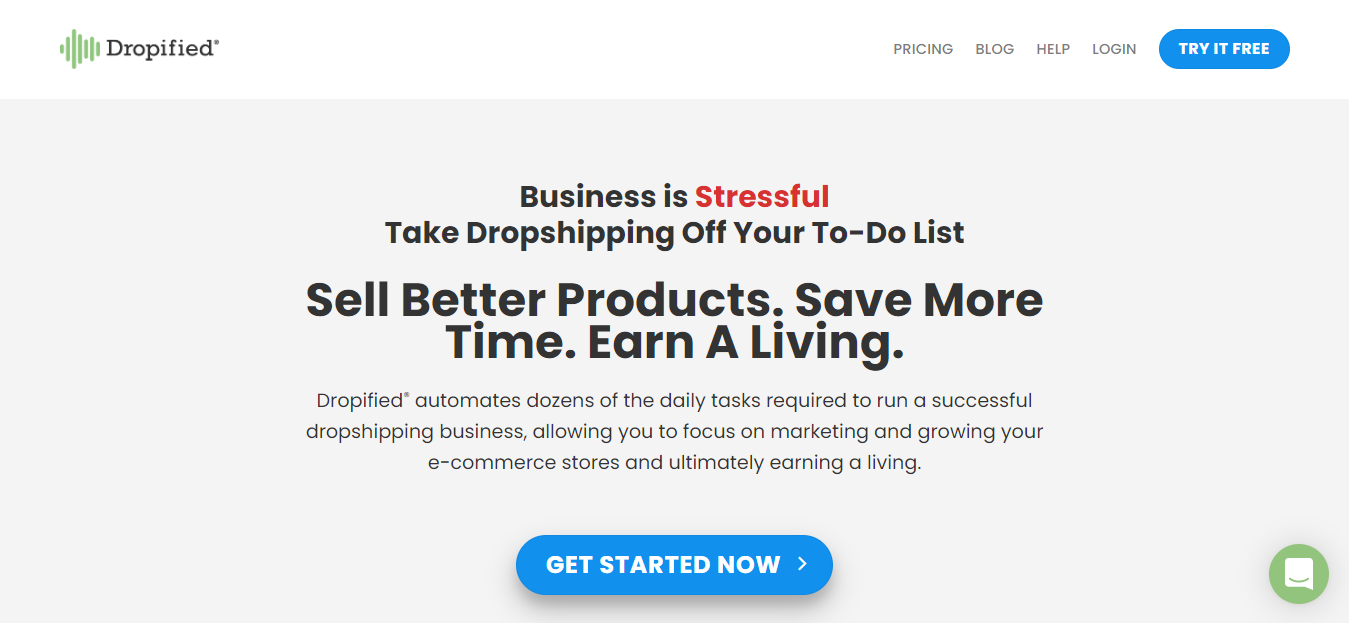 Source: Dropified.
One excellent perk of this plugin is that your Dropshipping tasks are automated. It takes care of order processing and delivery and can even help you research popular goods to import! In addition, you can import products from suppliers like eBay, AliExpress, etc.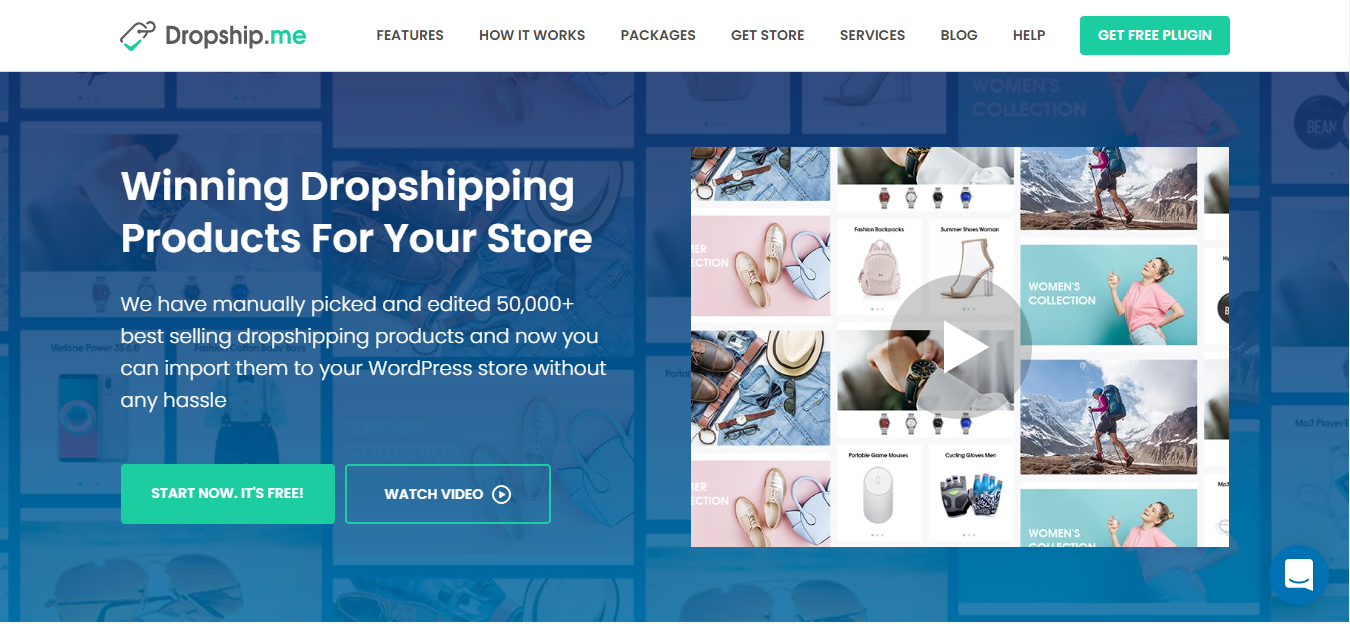 Source: DropshipMe.
This plugin lets you import desired products to your WooCommerce Store. Its experts have prepared over 50,000 verified best-selling products, so you don't have to research for them yourself. Plus, DropshipMe lets you show off product pages optimized for customers.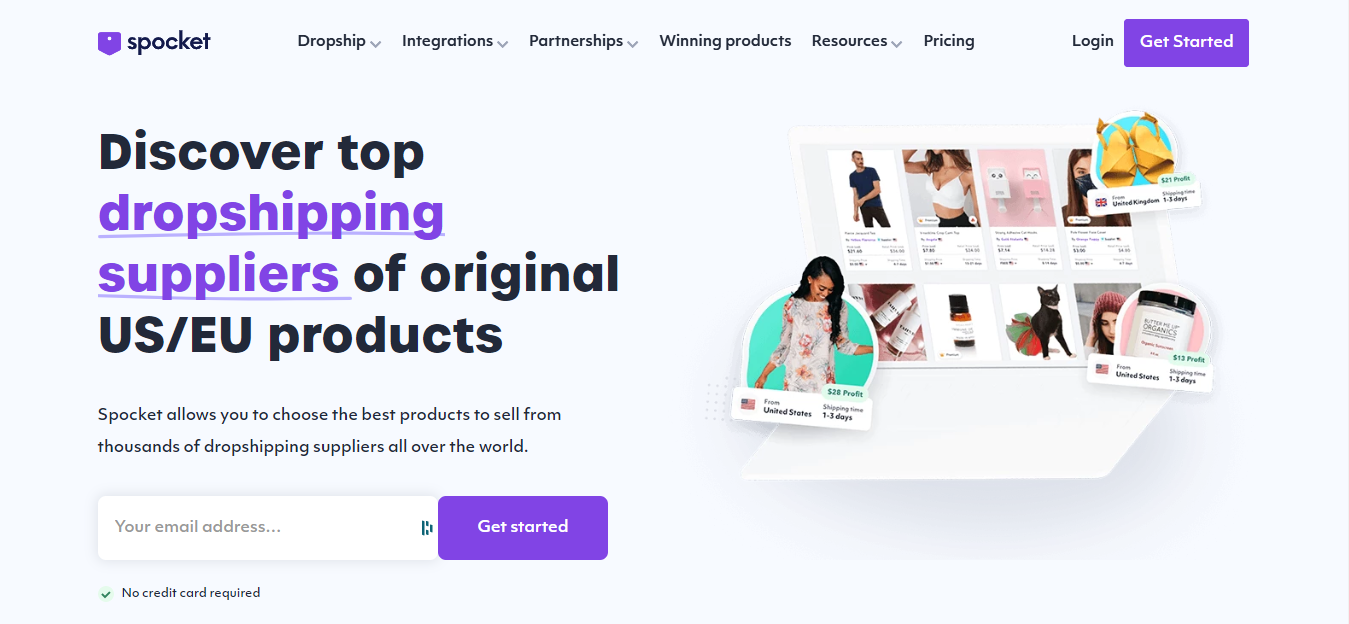 Source: Spocket.
Spocket is an excellent plugin that provides a list of reliable suppliers. Not only that, but you can also find the best products to sell from several categories. These products can be imported to your WooCommerce Dropshipping Store on WordPress. 
Final Thoughts
Dropshipping, in combination with an excellent WordPress Website, can result in a cost-effective and lightweight business. 
There's no need to keep a physical stock, so your Dropshipping Store on the website can keep it for you. Also, you can utilize the WooCommerce plugin to help you achieve optimal eCommerce Website performance! There are plenty of things that Dropshipping plugins can assist you with.
If you need help setting up an eCommerce store, WordPress Developers in the Philippines can help you set up a site.