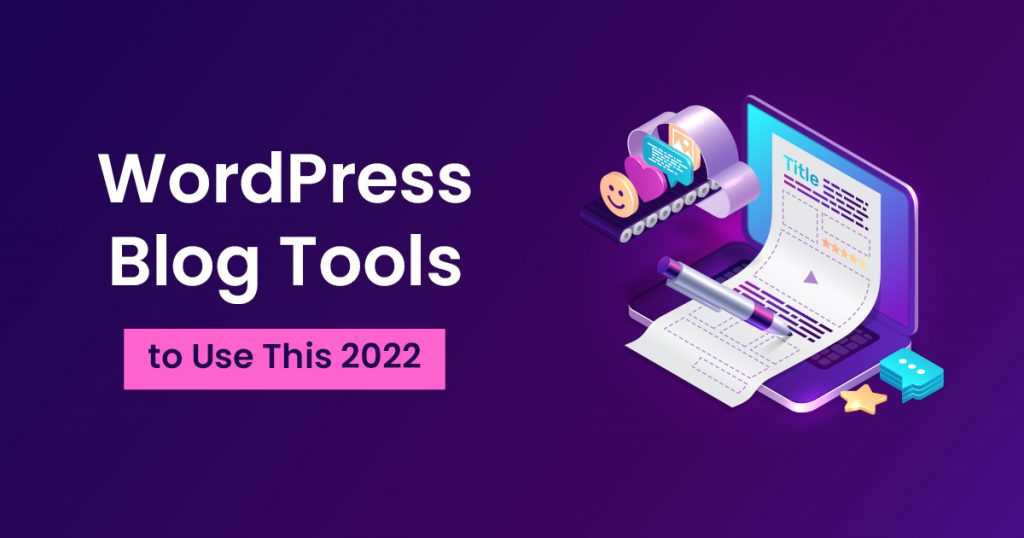 WordPress, as you know, is the leading content management system (CSM) blogging platform on the internet. It's powering 43% of all websites and 64.2% of those whose CSM we know. However, despite this fact, some developers still don't know how to use tools properly to build their own blogs. So, whether you're an individual looking to jumpstart your blog, or an enterprise searching for ways to improve your blogging experience and raise conversions, this article has got you covered. Here are some of the best WordPress Blog Tools you can use this 2022.
The Power of Blogging & Content Creation
As a content creator or business, it's essential to know that blogging is one of the most powerful ways that you can do to connect with your audience. Additionally, 72% of online marketers consider high-quality content creation the most effective SEO tactic.
Still, even though creating content is fun. You can't deny that it can be pretty challenging, especially when you have to write, create, and release content constantly. This is why top bloggers know well to rely on tools to ensure they never run out of content or the spotlight.
Tools to take Your Blogs to the Next Level
From curating topics and strategizing around them, organizing relevant data, making sure your blogs are SEO-optimized, and more. These tools are there to amplify and streamline your blogging efforts. Below are some of the WordPress Blog Tools you can best use.
WordPress Blog Tools: Content Generating and Ideation Tools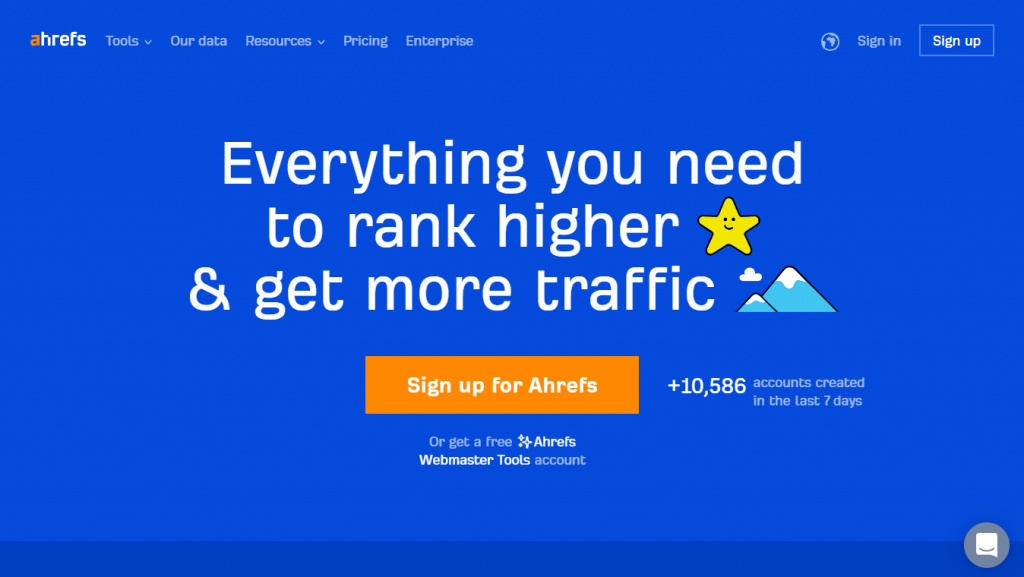 When you blog, you need to do thorough keyword research that will help you reach the right people. Ahrefs allows you to do just that. It is a tool that helps you determine what kind of content users like and how well it ranks in search engines.
In addition, it lets you look into and analyze a competitor's website. Its great features can also help you find new keywords to rank for.
With Ahrefs, you can audit your site and track where it stands. When used right, this is one of the best tools for bloggers to find a lot of keywords.
It can be quite expensive, but it is a tool worth your investment! Ahref's price starts at $99/month.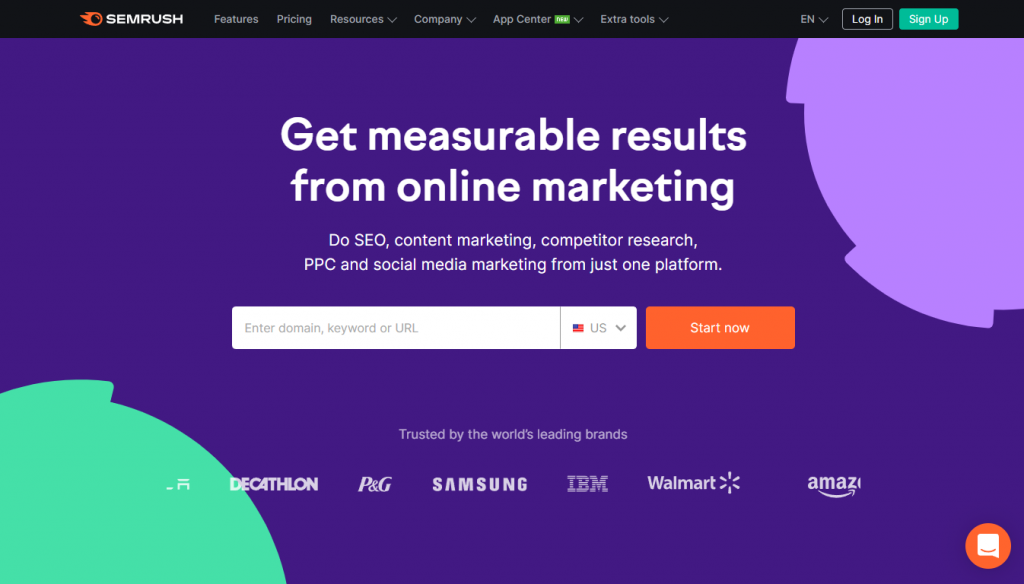 Another great tool to use to generate keywords and content is Semrush. It's a tool that researches your competitors. With this, you can examine their keywords, top competitors, and more. Semrush has 15 billion keywords from 118 countries.
By using this WordPress Blog Tool, you can:
Figure out what your competitor is targeting
Discover new competition you were unaware of
Become familiar with the industry, and many more.
Semrush is one of the best keyword tools on the market that you can use. It offers a 7-day free trial and an Annual Pro Plan that starts at $119.95/month.
Quora is a question-and-answer website where people discuss different topics. It's a great tool for creating a thorough blog article. All you have to do is search for the term and follow its topic. From there, you can get lots of blog ideas.
It also lets you advertise your product or service on the site. Since many individuals frequent quora, your business could get the attention it needs.
With Quora, you can crowdsource different ideas, gain insight from the current issues and trends, and let millions of users read what you publish.
The only issue with this website is that it can be a bit difficult to use at first, but once you get the hang of it, it can certainly assist you in your blogging needs.
Plus, it's also free to use and can help, especially with content creators just starting or on a budget.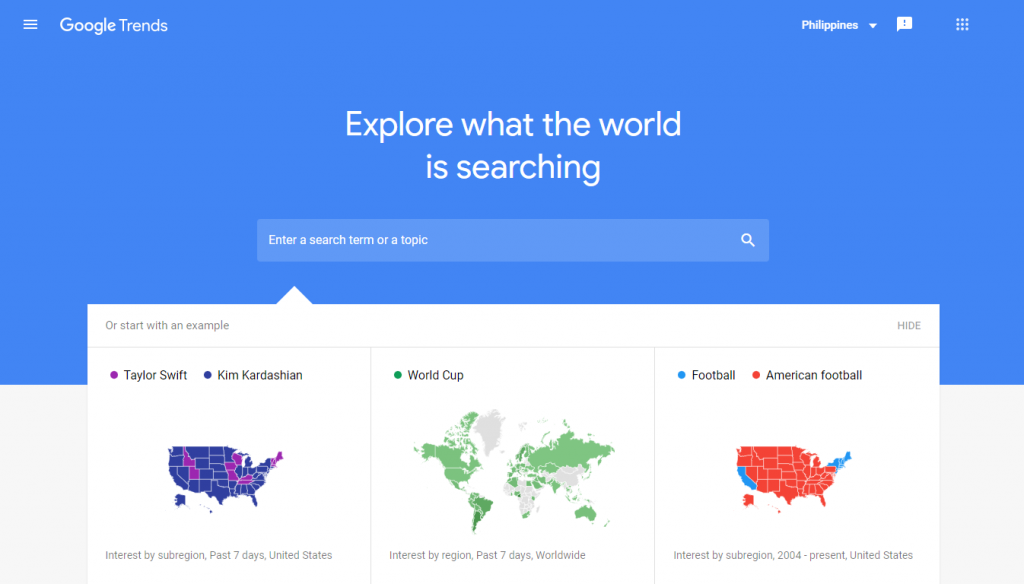 Google Trend highlights popular terms. In addition, it shows trending terms and search volume. With this, you may also compare keywords.
By using this as your WordPress Blog Tool, you can gain insight into the following:
How popular specific keywords are
Keywords that are currently trending
Check keyword search volume
Gain Topic suggestions
It's easy to use, and it's free! So you can easily use it anytime you want or need to.
WordPress Blog Tools: Content Writing Tools
Aside from helping you develop relevant keywords and blog topics, some tools can help you refine your content. These WordPress Blog Tools help ensure that your content is of excellent quality and easy to consume for your audience.
This might be a tool that you are all too familiar with, but it is highly relevant, especially in the world of blogs, business, and SEO.
As stated in its name, Grammarly is a grammar checking tool that helps you write grammatically accurate, easy-to-read materials. It finds spelling, punctuation, and other writing mistakes. With Grammarly, you may customize your tone, formality, and wording.
It's free to use, but you can also subscribe to their premium packages for a more in-depth analysis of your content.
Grammarly helps with extended blog posts, emails, and articles. It features a good plagiarism scanner.
This and other outstanding features make it a favourite among bloggers.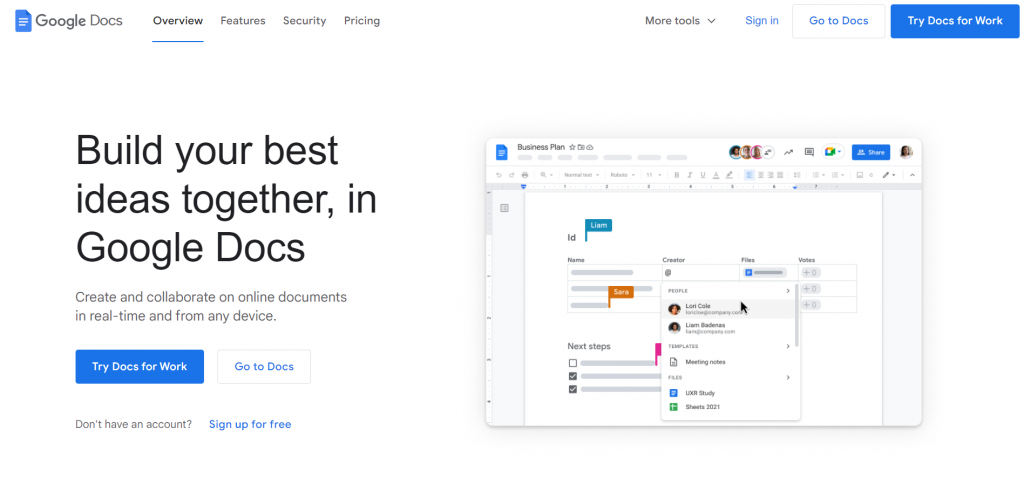 Another tool that you can use in this list is Google Docs. It is a word processor that lets you write real-time documents. It makes collaborating easy since you can easily create, edit, track the changes and add remarks for each document. Any changes can be seen by the ones you've shared them with.
With Google Docs, you also won't have to worry about losing your progress should anything happen. It automatically saves documents every few minutes, and these backups are added to a cloud server.
It also lets you retrieve or view any past saved version of your documents if you want to.
More than that, like all other Google tools in this list, Google Docs is also free to use. All you have to do is sign in to your Google account, and that's it! You may use it whenever and wherever you want to.
WordPress Blog Tools: Visual Blogging Tools
Now that your content is almost ready, the next thing you can do is add a little bit of life to it. And you can do that by adding and ensuring proper image optimization for your website. Here are some tools that can help you with it.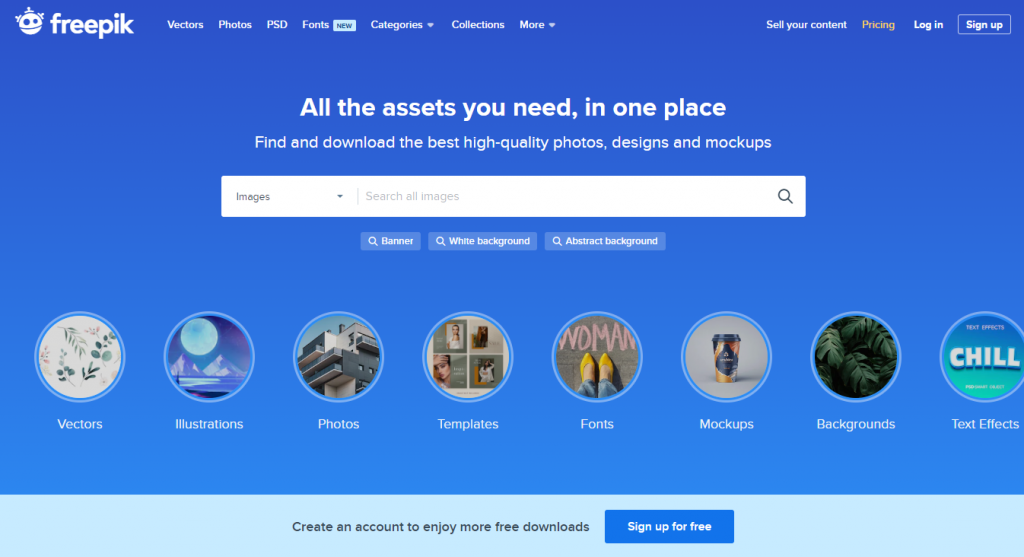 Freepik is a website that you can use as WordPress Blog Tool. It offers vectors, icons, and images that you can use for your website for free.
Over 500,000 vector images, pictures, and icons are available on Freepik. You may also search by phrase and color.
It is home to a library of high-quality images and illustrations that you can use to bring your blog posts to life. This article uses one too! See it? That's Freepik.
This blog tool is free for all to use, but it does offer paid plans that start at €7.50/month.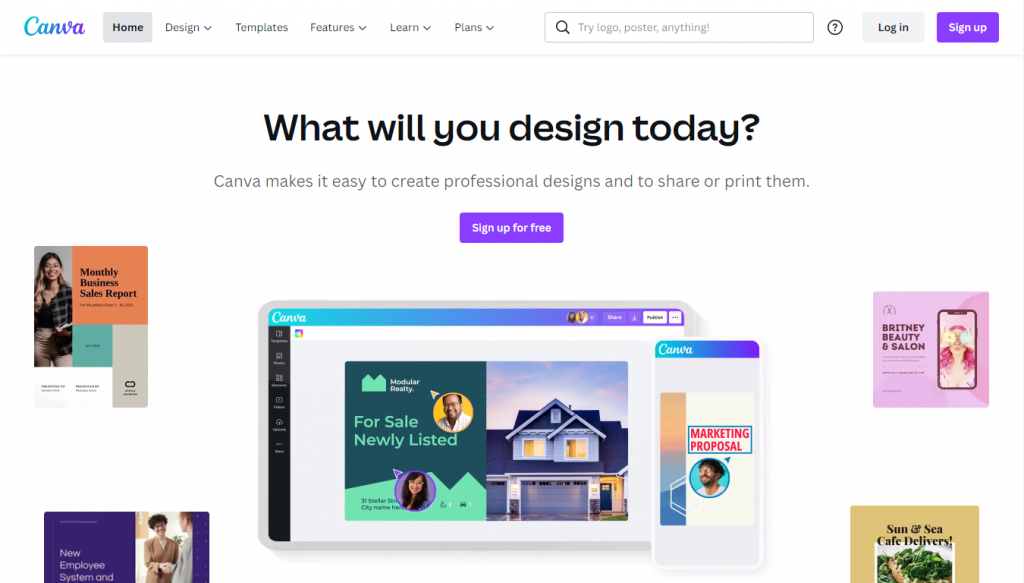 Another well-known tool in this list that spices up your post is Canva. This WordPress Blog Tool is an online platform for creating social media graphics, posters, presentations, videos, and other blog content.
It believes that design is for everyone and not for designers alone. And so, it became a platform where users can freely create whatever they want to on a blank canvas or using a free template that they can use.
Canva is popular because of how easy it is to use. It has a drag-and-drop interface with different tools that let users edit as much to their liking. With an expansive library of themes, designs, font, imagery, videos, etc., both individuals, creators, and businesses can freely create without the bounds of complicated tools and options.
More than that, it allows you to integrate Giphy, Google Map, etc., which might be highly relevant to your blog posts.
It is mainly free to use. However, it offers a premium package with more diverse editing features, starting at $12.99/month.
WordPress Blog Tools: SEO-Optimization Tools
So your content is almost ready. It has excellent imagery. You've edited it and ensured it's grammatically correct. The question is, does it guarantee that it will rank? Answer: Not exactly, but it does help.
This might be a tough pill to swallow, but it is the truth. There are great articles made, but it can be difficult for your audience to discover if it is not properly optimized in terms of SEO.
Luckily, there are tools for that, and listed below are one of the best tools you can use to ensure that your blog post is well-optimized.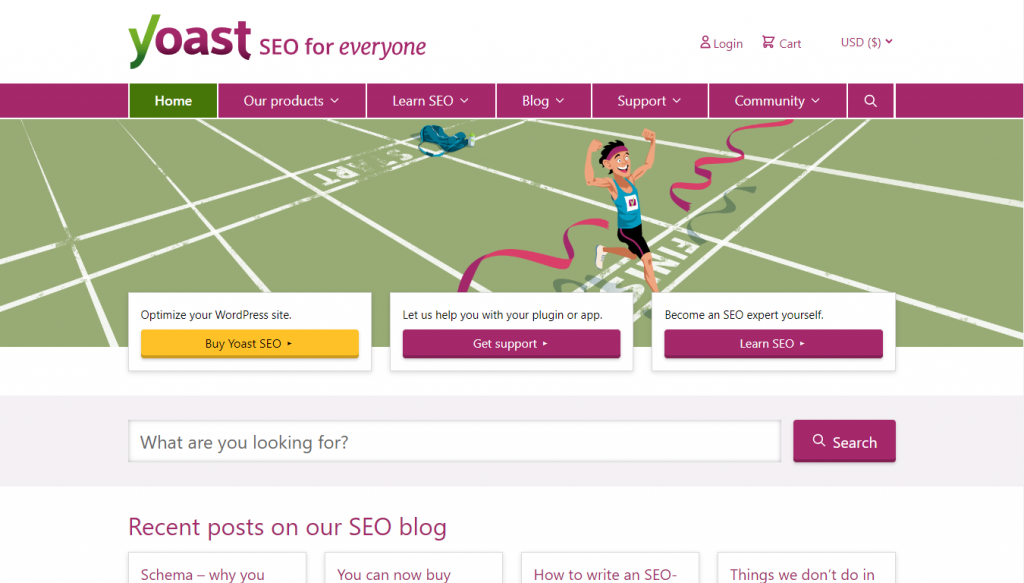 Yoast SEO is one of the best tools you can use for your blog. Bloggers love Yoast, and it is the ideal tool to use to help you rank as well. This tool can be installed into your WordPress account so that you can easily see if it's properly optimized when you write your post on the backend.
This tool sets a specific parameter to assist in helping you rank. It assesses your content and lets you complete all SEO characteristics such as Title, Keywords, Meta Descriptions, etc.
It also has a cute interface that alerts you if it needs improvement or not.
Yoast works sort of like a traffic light. It gives you two buttons for the categories that help in ranking: SEO, Readability, and Social.
Most often than not, the most important to look at is SEO and Readability. How it works is that:
It gives you a green button for the categories that is well-optimized.
A Yellow Button for the ones that need improvement and;
A Red button for the ones flagged as needing the most work.
Yoast SEO is free, but you can avail the premium version for €99.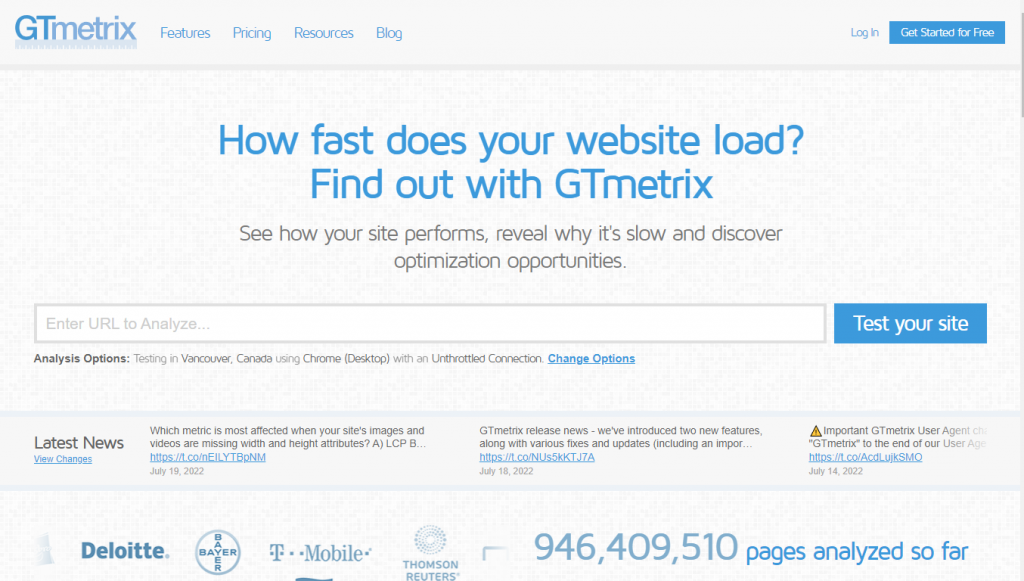 Another helpful WordPress Blog Tool to use is GTmetrix. You can use this to test the speed of your website. This is important, especially since laggy website can lead to an increased bounce rate that you want to avoid.
With GTmetrix, you can measure your site's web performance, page load times, and more. You can use this to identify page loading errors.
With this, you can also get core web vital performance scores and loading time. It's free to use, but it also has a paid plan that starts at $10-$42.50/month.
WordPress Blog Tools: Content Monitoring/Tracking Tools
Once done creating, optimizing, and publishing your content, the next thing that you can do for your blog is to track and monitor it. You can do this with the help of the following tools: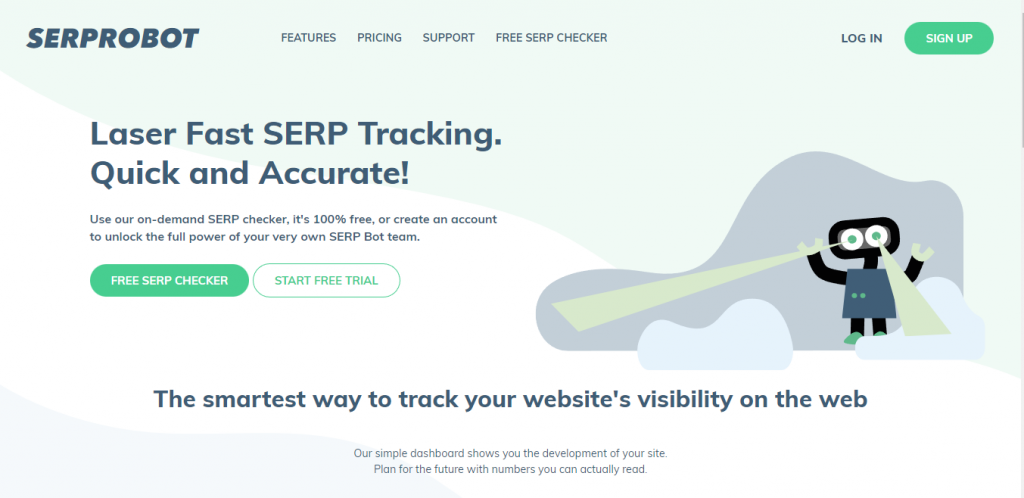 This SERP Robot is a free Google Rank checker that lets you track your blog article's position for the keywords you've input.
It excels at accurate ranks, which is important to track your blog's health. This pertains to organic search traffic since a big fall might indicate a manual penalty from Google.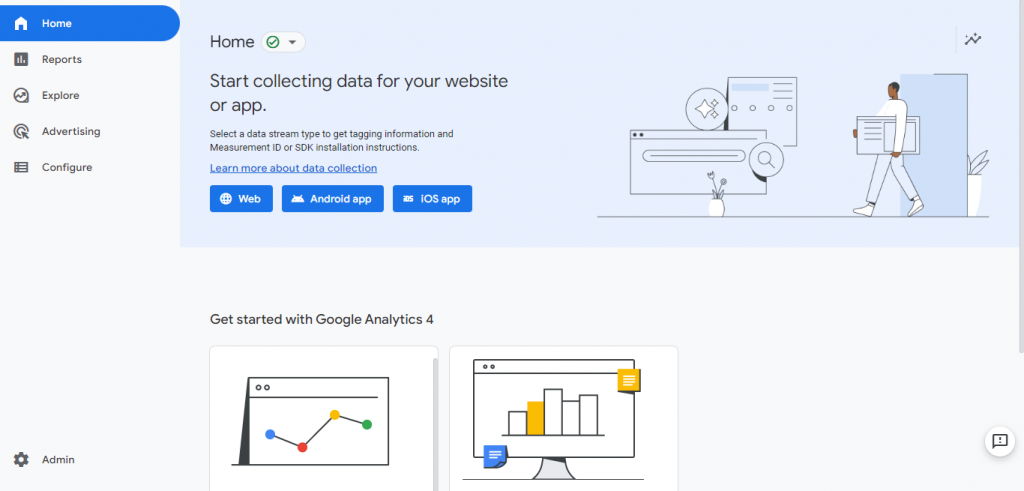 Next on the list is, of course, Google Analytics. Since 2005, Google Analytics has been a free online analytics program that tracks and reports your website traffic.
With this WordPress Blog Tool, you can gain different insights from your site. This includes the following statistics that will help you improve your page:
The number of visitors your site has each month
The split between new and returning visitors
The number of visits per page
How long do they stay on the page
Blog's bounce rates, and many more.
It lets you see Advertising insights such as Model Comparisons and Conversion Paths.
Final Thoughts
And that's it! These are some tools you can use to boost your website. Some of the honourable mentions not listed above but can also help manage your content are Trello and Google Calendars.
Both of these tools can help you navigate and manage current tasks and create and schedule dates that you can set for posting.
Which Tools are you Most Excited to Use for your Blog Today?
Share it here with us by commenting down below! And if you're looking to find help in managing, marketing, and creating your content, you can always turn for help in companies like the WordPress Development Company in the Philippines,
With these WordPress Blog Tools today, give your blogs the best of their potential!